Celtic Crossroads
@ Madison Theater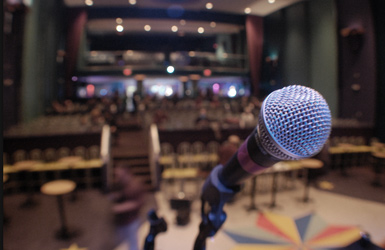 Description
Celtic Crossroads is an explosion of youthful energy and dazzling musicianship.
The Ireland-based show features seven musicians playing over 20 instruments. You'll see things like the fiddle, mandolin, classical flute and celtic harp. In a Celtic Crossroads show, traditional elements combine with modern twists. The musicians draw on elements like classical music and jazz, not to mention North American bluegrass.

One of Irelands most well respected composers and conductors, Frank McNamara, originator of the Irish Tenors, said that the live show is Without a doubt, the most exciting show to come out of Ireland in 20 years. Elevating Irish music to an exciting and electrifying dimension, writes the Galway Independent. See www.celticcrossroads.ie for exhilarating performance footage.
And don't worry, dance fans. Even though Celtic Crossroads emphasizes music, there will still be Irish dancing.
This show is a great way to celebrate St. Patricks Day early with great entertainment for the whole family.
Artists
Venue Location